SORRY I'M FEELING KIND OF OBNOXIOUS TODAY
« previous entry | next entry »
March 6, 2007 | 11:23pm
Mood: HAY GUYZ!!!1
Music: French Toast - Pattern

This is a Me Obsessing About My Hair post.
REFERENCE POINT!!!:
(as of ~2 weeks ago)
I'm going to cut my hair to look like this: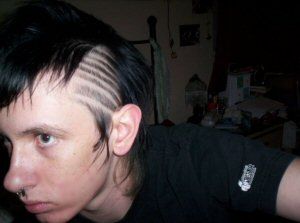 Yay/Nay/Gay?
JK LOLLLLLLLLLAME (sorta)
Actually I think I'm going to continue allowing my hair to take over my head & maybe begin to, like, y'know, style it. As in, with a part and maybe some sort of wax.
I'm thinking this: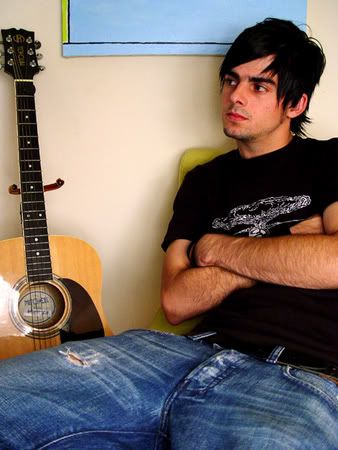 (this may just be the result of a week without bathing)
or maybe this: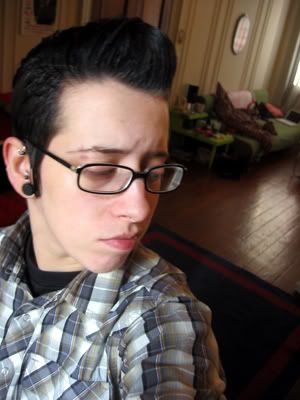 (even though I kinda don't think this guy's a guy)
or this:
(HAHA MY MIRROR PICTURES ARE LESS GRIMY THAN YOURS)
& maybe I'll redye my hair? I have plenty of dye to last me for a few months... I'm sure that with enough persuasion I could recruit Amanda into The Joys of Hair-Dyeage (read: The Joys of Helping Me Dye The Small Woodland Creature That Sleeps Upon My Scalp).
If I dye my hair, I'll bleach at least twice, tone, and then dye it
SFX Atomic Pink
. Eventually I'll bleach the roots and redye it with a self-made mix of
SFX Cherry Bomb
and
SFX Blue Mayhem
. I also have remnants of SFX Limelight, Nuclear Red, and Deep Purple, as well as a full jar of Manic Panic Yellow Banana. Shit, I really want to do this now! I miss dyeing my hair. I mean, it's a total bitch & saps up WAY too much time, but it always improves my mood and it's a great conversation starter. I still remember all the tricks of the trade, too, which'll make it that much better.
(For pictures of myself with dyed hair, check out
my Photobucket album
. Sorry in advance for any emo-tastic horrors you may encounter.)
Or... maybe I should dye it all black & bleach 'n' dye a significant chunk in the front? That might be getting a bit overinvolved for my tastes. We'll see...
In conclusion, I haven't shaved in like two weeks and I look like a serial rapist and/or killer.
And not the fun kind.
Sincerely,
Sir Hair-A-Lot
P.S. BUTT SEX FOR ALL
(WHO READ THE LJ-CUT)
!
Comments {12}